Content originally taken from eBella Magazine, "Time's Ticking" by Kelly Townsend.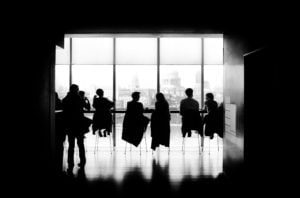 In the fast paced work and life environment of today, we often hear a business associate say, "I am just buried" or "I'm swamped." Working and living in the 21st century is tough. We're deluged with information, troubled by impossible deadlines and overwhelmed by high-spiraling expectations. I've learned that the 20th century techniques for personal productivity, approaches that were developed more than 30 years ago, are simply insufficient for the demands of today's work and life environment. No matter how well organized we are, we simply cannot get it all done.
Last year, I said, 'I don't want to live like this anymore.' I'd love to enjoy my life and business and take care of everything there is to do and handle with grace and ease. How can we make a difference not just for ourselves, but for others? We found that we needed to take a serious look at creating a new approach to how we were managing our lives and our business. In the past, we had both attended time management programs and bought our special gadgets, but none of it seemed to be making much of a difference. In our quest to alter our lifestyle, we discovered a new approach to how we manage our lives that has helped us create a new sense of balance and accomplishment, and we've become much more productive.
MI sat down and took a serious look at what was important to us personally and professionally. We could see no matter how hard we tried or how late we worked we were never going to get it all done. With that issue resolved we questioned, how would our time be best spent? We created a list of what was important to us, professionally and personally. We decided on living and experiencing our days based on what was important to us. Sounds like a simple task, but you'll be amazed at how much of our time gets used up on mundane activities we're obligated to do. This process really works, getting you aligned and focused.
Next, we created a list of everything we had to do, personally and professionally, and we put these activities in our calendars. This activity is a real eye opener. You find out activities take longer than you expect, and the chances of completing some tasks are more like pipe dreams. You'll also see you have activities in your life that truly don't support what you want in life. These activities are put on the shelf.
Through the challenge of implementing our new system, I discovered we had to alter our thinking and old habits to manage our lives. Creating this new approach has been our access to developing peace of mind and a new work habits consistent with the 21st century. It has altered our entire view of life. Not only do we have renewed sense of purpose and commitment, but we're creating our business and lives based on what's most important to us.
5 Steps to Power, Freedom & Peace of Mind.
•Write a list of your commitments —whether it be better health, increased revenue, teamwork, etc.
•Communicate your commitment for each role in the family and in your company.
•Schedule your projects and day consistent with those commitments.
•Be honest with yourself and others about what you're not getting done.
•Delegate or end activities that are not consistent with what you're committed to