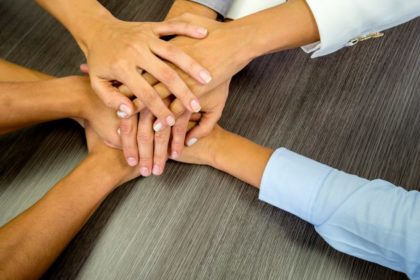 Strong leadership is invaluable in the current dynamic and highly competitive business world we are living in. Townshend Consulting Group's leadership courses in Naples, FL are geared towards leaders looking to make an immediate impact and successfully address organizational challenges as they emerge. If you are looking for a Naples leadership course to further develop yourself personally and professionally, learn more about our top 4 courses.
Reinventing the Future
The Reinventing the Future leadership course in Naples, FL is all about analyzing how humans perform and what drives them to do the things that they do. This class will have you reflecting on your personal performance and productivity (including obstacles that may be getting in your way) and digging into the "why" of what you are and are not doing as a leader. Throughout this course, you will learn new tools and work habits that will increase effectiveness, lead to performance breakthroughs and reduce stress.
Breakthrough Project Methodology
The Breakthrough Project Methodology course is an 8 week series that will provide you with the tools needed to produce breakthrough results. Throughout this course you will develop a project or initiative based on a real life circumstance, apply the Breakthrough Methodology and create unprecedented results. Townshend Consulting Group prides itself on offering the best leadership courses in Naples, FL. We guarantee that upon completion of our Breakthrough Project Methodology course, our leaders will leave feeling empowered to complete any project or task.
Mission Control
If you are looking to improve how you prioritize and spend your time in order to create optimal results, the Mission Control leadership course sponsored by Townsend Consulting Group in Naples, FL is for you. We will provide you with 6 new tools to keep your focus where it needs to be 100% of the time. Whether you are an executive, manager or individual, this workshop will be transformational at all levels.
Advanced Leadership Course
This exclusive course is our Being a Leader and The Effective Exercise of Leadership Program created in partnership with Harvard University and is offered locally in Naples. Through this program, you will learn what leadership truly means from an ontological, phenomenological model. The Advanced Leadership Course is unique in that we are not teaching you strategies and techniques in the traditional method, nor are we asking you to memorize anything. This leadership course in Naples, FL will truly give you the opportunity to become a natural leader.