Content originally taken from eBella Magazine, "Powerful Relationships at Work" by Kelly Townsend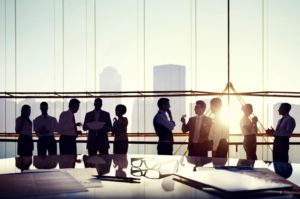 A work environment can become unproductive when people hold on to resentments, disappointments or upsets they have with others in the workplace. We can all get upset with people around us and rarely do we take the time to clean up what has gone wrong with another person. I recently was working with two people that said they just did not get along and they did not really know why. After some digging, we discovered that person A thought that person B was the one who had complained about person A to their supervisor several months ago. But after the three of us talked through the situation, person A discovered that person B had never taken that action. In fact, neither of them had done what the other thought to create the distance in their relationship. In other words, what one person thought had happened never did, but that person was still living like it was the truth—even though it wasn't. This is not an uncommon scenario for me to discover when I start working with people.
How does this kind of situation get started? In our own personal test for reality, we will have a thought, and then we think what we thought is what actually happened instead of a mere thought we had. Our brains begin to mix up our thoughts about what happened and what actually happened. When you think about it, it seems absurd, but we do it all the time. For example, you might think that someone doesn't like you and you begin to live like that's actually the truth, all the while looking for evidence that person doesn't like you in your interactions.
I have seen many relationships with coworkers restored when people get into communication and get back to what actually happened. At that point, they can see they have made something up. This is called living in an unreality.
It takes courage to be responsible for the unrealities we make up and live as though they're reality. It takes courage to have that conversation with another to restore relationships at work. I say it takes courage because what I have found is that people don't take action and get in communication because they are avoiding what they believe will be a confrontation. (Yet another thought not based on reality.) We come up with explanations and reasons for why we cannot have that kind of conversation with another person in order to avoid a confrontation. I have discovered repeatedly that when two people are responsible for what they make up about a situation and take a new look at it based on what actually happened, anything can be worked out.
The problem with not getting things worked out and complete is the negative impact on productivity and quality of life in the workplace. My experience has proven over and over again that when people get in communication with a commitment to having relationships work it creates a highly effective team. The benefits of working through something with another person can be very rewarding.
Tips on restoring relationships in the workplace
If you find yourself in an upset with someone at work, you can effectively restore that relationship and once again enjoy a productive environment. First, you need to go back and find reality. What actually happened in that situation? Who was there? What was said? Once you get to what happened, you can find the unreality you created. What did you add to what actually happened?
Tell the truth to yourself about what you made up and are now living as though it is the truth. Check it out with the other person. If they say that is not what they meant or said, trust them and their response. Finally, both parties should commit to not letting anything like this get in the way of your relationship in the future. If the other party does not offer that commitment, then ask them if you can count on that from them.
If something like this happens again, get in conversation right away. People are always making something up by adding meaning to what is happening. The trick is to truly understand that the meaning you are adding to the situation is not actually what is happening.